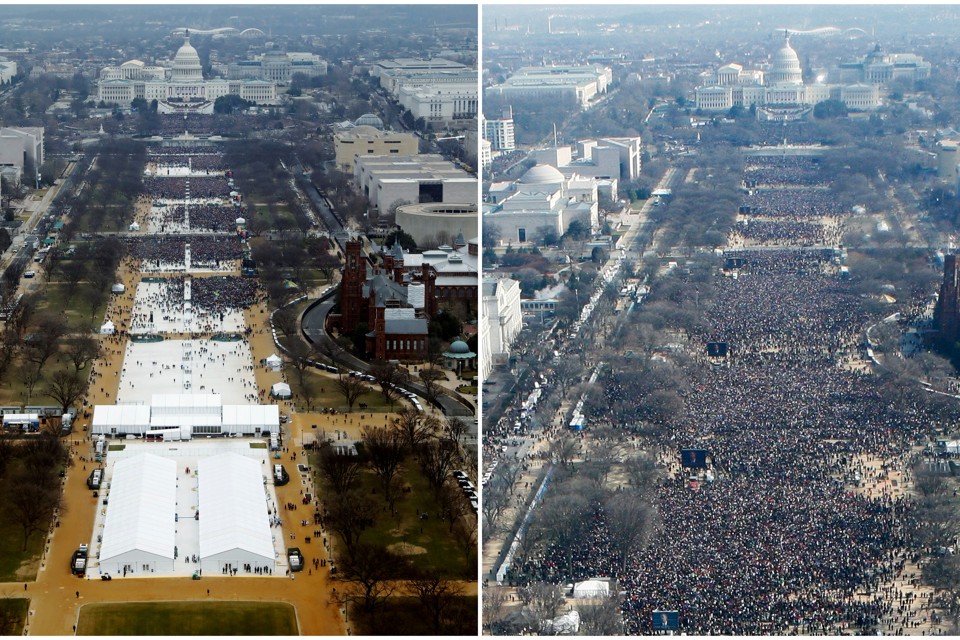 Are you there, American? It's me: Kellyanne. So, despite the fact that the current estimates hold that there are slightly over 7 billion people inhabiting planet Earth (and that's not counting those 5 or 6 Commies on that lil' space station or whatever) Red is insisting that 9 billion people attended his inauguration inaugural celebration Imperial March on Washington (sorry, he's looking over my shoulder and keeps making me change it).
As you can clearly see from the above picture, there are more people on the right than there are on the left (and let's face it, that must be true from the election results: ba dum bump!). I can't remember (and am not allowed to say) which picture is of who's inauguration ceremony, but the yuge one is definitely Red's.
So…yeah. 9 billion people. It was pretty crazy. All the porta-potties were occupied, which surprised me, considering the number of people I saw constantly shi**ing themselves.
Here's to a great four years!
Hugs and Kisses!
KaC